Meeting You
May 10, 2010
It started when I seen your face
Your eyes
Shined as bright as the sun
Your smile
Filled me up with grace
Your voice
Melted me like an ice cream cone
On a hot summers day.

I never met anyone else like you
You changed my world

You stole my soul
Once our eyes met

All my problems
All my nightmares

Just disappeared
Everyday I think of you

I dream of
Being with you

By my side,
Destroying all the bad things

Wishing to wake up
With you, next to me

Is a dream I wish would come true.
My heart, my love, my soul

Baby you're in control.
You're my happiness,

In life.
Being in your arms

Is my everyday wish.
You've been by my side

Every time I needed you
You were there.

You always tried your hardest
To keep me happy

To keep me smiling
No matter how bad it was

You always made everything better.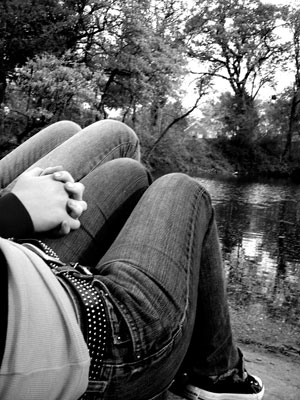 © Lauren R., Edmond, OK