A Room Full of Waiting
May 10, 2010
We sit all hunkered down to behold whatever may come.
My mother and I both here; tapping our feet, fingers, and pencils or pens.
These are the sounds of a waiting room.
Other bodies nameless to me, they too having heard of the fateful wreck;
and half the high school shows up to stare mechanically
at the walls the floor the ceiling but never each other.
One guy colors his nails with a magic marker.
The television shows are all in a blur, no one cares about the news
(except for a possible distraction to the waiting and waiting and waiting)
only it permeates the mind the talking, the crying,
the people who like to pretend they knew him.
Their façade stifles the air until you want to scream
only you can't help but notice
how you're still waiting and waiting and waiting.
What are we all here for, there must be a purpose?
The people, some of them
Run, prance, jump for joy, stagger or pass out
Somewhere in there it's our turn
But where are we going?
Then at night when the lights go dim,
cots are opened up and pillows handed out.
Word might come at any moment in time,
the cold may pass over as a shadow in the night.
Taking turns 15 minutes at a time,
never don't ever take your eyes off their form,
as you could wake up to find only yourself slumped in a chair next to an empty bed.
Then you're screaming and hoping and wishing and wondering and crying and praying
for another chance to talk to ask to forgive,
and all the while you know your efforts are in vain.
The people they gather to share with one another baring naked sorrows
And speaking of peace and no pain but you don't know who to trust.
Little miracles come out all wrapped up in such bright colors.
Who can say that there is no hope?
There is One who bears all burdens.
Who can say what we should be served?
There is One who will wipe all our tears away.
Who can say there is no reason?
There is One who understands this pain.
Are you willing to receive His hands of love?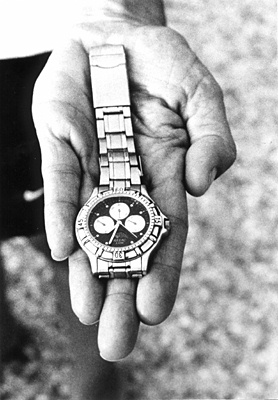 © Nicholas B., Highland Village, TX