Parent
MAG
May 6, 2010
With one weapon
I spew forth feelings.
My brain transmits ideas
from the tip to the porous page
in a livid rush.

With my other weapon
I strum out the tones
of the restless tides in my cerebellum,
about who I envision behind my eyelids.
Negativity crashes in waves, drowning positive reception.

The five walls suffocated
by band posters will be the only ones to receive this voice tonight.
She'll never hear because her ears
are always too occupied by the TV, a movie, not me.

With nothing optimistic to say,
I have a habit of conjuring a melody
that really hugs my brain cells.
The walls are chuckling, applauding
while I scream the songs that

she'll never hear downstairs.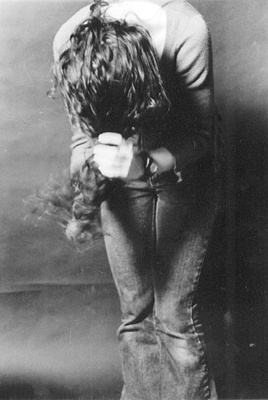 © Cerys W., Marblehead, MA