Mystery Boy
May 5, 2010
I Have Seen A Thousand Suns Rise,
I Have Chased The Stars Across The Sky.
Ive Seen The Dark Side Of The Moon,
Reflected In The Darkness Of Your Eyes....

You Smiled At Me Once,
And I Remember The Way It Felt.
Like The Gentlest Springtime Sun,
Shining Down On Only Me....

So Would You Think Me Crazy,
If I Said I Had To Find You?
The Feelings Grew And Grew Untill,
It Seemed It Would Carry Me Away....

Now I Stand Here, Silent And Still
At The Edge Of A Held Breath.
Afriad To Move A Single Inch,
That I Might Miss My Chance,
To Hear Your Voice Agian....

So Call Me Crazy If You Will,
You Wouldnt Be The First.
Youre A Mystery, Leading Me Astray,
Disrupting What Little Sanity I Had.
Come And See Me Sometime Boy,
I Want You To Smile At Me Agian.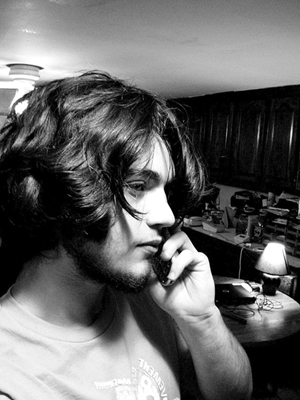 © Zachary P., Brooklyn, NY