"It Wasn't Even Mine"
May 3, 2010
She keeps it on a pedestal,
Of old batteries,
And broken devices,
Like my first cell phone.
I haven't been here in years,
Replacing the haunting memories,
With friends and school.
I'm a busy person.
And then I wasn't,
And I decided to come,
So here I am.
And there it is.
I didn't know that she even knew I had it.
I thought she denied,
That he had ever stalked these halls,
Sat in that chair,
Drank from this cup.
Yet it's there.
Has it been there for a while?
Or did she just get it out to torment me?
I move to go ask her,
But then decide that it can wait.
I don't dare to pick it up,
Afraid that the years,
Might have turned it into dust.
I wouldn't want to damage it.
It wasn't even mine.
His, always his.
Everything was his,
My heart was his.
"Are you an only child?"
"Yeah…"
It's a lie, though,
One that surely withers on my lips.
I reach out a hand now,
Because mom is calling me from upstairs,
And I don't want it to disappear.
So I lift it to my lips,
Though they don't feel like mine.
I don't make the harmonica sing,
But listen to him in the silence.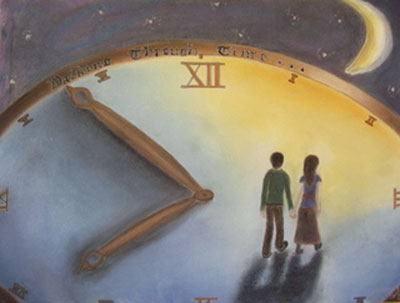 © Carollynn G., Hawthorne, NY