The First Step
May 2, 2010
She stared at a piece of
Broken glass
Then looked away.
She had to find another way
Of releasing the pain.
But how?

She dug her nails into her skin.
Her heart beat faster with the
Slight release she felt.
But it was not enough.

Oh how she wished she could
Find another alternative.
The scars were growing in numbers.
She could not hide them for
Much longer.

She was sick of wearing
Long sleeves and long pants.
Her legs looked disgusting.
So did her arms.
But she could not stop.

She took the glass
And she took away her pain
Once again.
She cried afterwards.
Cried because the pain
She felt on the inside was now
Causing pain on the outside.

She threw the bloodstained
Glass away.
This was it.
No more.
She picked up the telephone
Dialed the emergency line.
"Help me." She sobbed.

She had finally taken the
first step.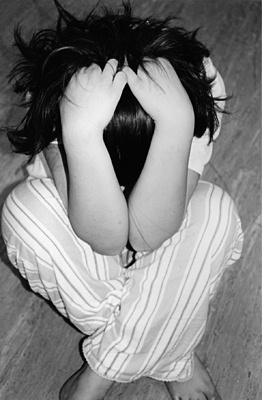 © Emma L., Wyckoff, NJ