The Poem I Wish Had Been Written For Me
April 26, 2010
I can barely hold it in.
My heart is strangled with pain.
The burning blood in my hands
Can only be washed by rain

Dear quenching rain
How I wish to dance in you.
Fall from the heavens
And my broken life renew.

Make this desert a forest
Or help me run away
Because my strength has failed me
And my mind led me astray.

I can't believe I left you
And her for this wretchedness
At first I thought it blissful
But now realize I'm a mess.

I know you can forgive me
And take me back with joy.
But you are you and she is not.
My chance I did destroy.

My beautiful loving girl
How I long to call you mine
But you're not cuz I abandoned you.
I'm a man without a spine.

I wish that I had been there.
All those moments you felt alone
The thought that you cried for me
Still chills me to the bone.

Your delicate glass tears
That I wasn't there to clean
Break my heart a million times
They tear me at the seams.

I wasn't there to slay your dragon.
Like a fool I looked away.
But you brave warrior princess.
Always dared to fight and pray.

Oh, how I miss your laughter.
The playful warmth in your eyes
Your dark chocolate hair
Waving in the air
And your lips that were so wise.

Your heart was like a well to me.
A channel for the rain
I wish that I could be with you.
But I can't erase your pain.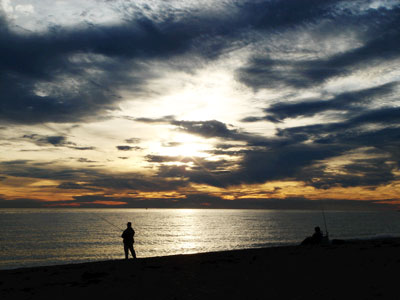 © Sarah C., Hillsdale, NJ