Death In It's Disgusting Entirety
April 26, 2010
You will rot somewhere far more lonely than the ground.
You rot here in a place called my heart.
You rot in a place where you'll rot forever.
Never will your body sink back into the ground.
Your flesh dissolves and your bones pierce me.
You're more dead than anyone ever before.
You have no scent, and you don't look like anything,
because you're so dead that you're no longer real.
You're so dead, my love, and it's killing me.
Disgustingly and painfully, it is tearing at my insides,
it's tugging on parts of myself that no one's ever touched,
no one's ever seen,
no one knows exist.
No one but you, in all of your beautiful non-existence.
You're a mystery and a permanent heart-ache.
I'm falling deeper into myself, in hopes that I can be with you.
You are dead and everything.
What is anything?
Entirely, entirely dead.
Disgustingly dead.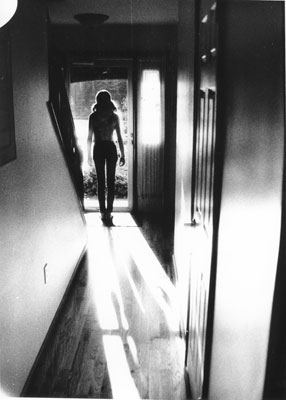 © Mike V., Morgantown, PA