bubblebath
April 26, 2010
the water goes right through my skin,
in an instant, i'm frozen beneath luke-warm liquid.
tiny bubbles rush from the jets, surround my body and pop,
one by one as they hit the top.
short-lived and innocent.
my feet dangle the faucets,
hot, cold, hot, cold,
boiling, freezing,
praying i might shatter like a plate.
funny who taught me that one.
i feel no relief in undecided temperature,
no freedom from my guilt.
finally the temperature sets,
luke-warm again, like my heart before him.
suddenly i don't want to be alive anymore.
i don't want to be anything without him,
i never did and i hate myself.

i'm so sorry.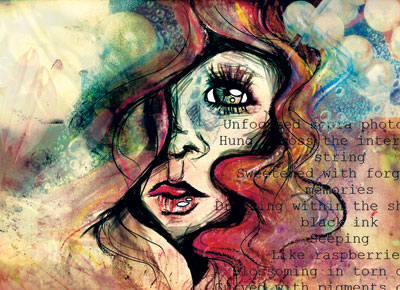 © Victor K., Las Vegas, NV