Daddy and Me
April 26, 2010
I remember when I got
Ready to go out with you.
You were teaching me how
To hunt, fish, realize, and
Enjoy nature. I remember you
Telling me everything about
A certain plant or animal.
We would sit on the moss
Covered logs and listen to
The sound of the river flowing.
The birds singing their songs.
I remember being taught how
To be quiet around a deer.
I remember the nights when
You took our victories home,
And made it our dinner.
It remember how delicious it was.
I remember how you got
Me my own fishing pole.
It was small and purple.
You taught me how to
Shoot a bow,
Even though I was too
Small. I remember the
Mushroom hunting, till this
Day I'm still afraid of
Mushrooms. You taught me
How to be independent and
Enjoy life, at a very
Young age. It takes a
Real man to do that,
And doing it all by nature.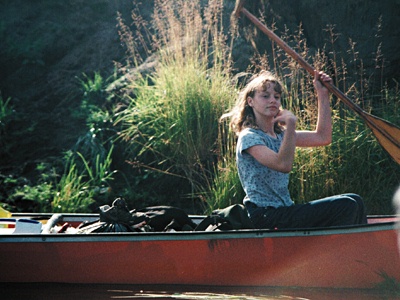 © Toni R., Kenai, AK