Tell Me!
April 25, 2010
Tell me that you hate me.
Tell me that it's over.
Tell me that that week is all I'm gonna get from you.
Tell me that I meant nothing to you.
Tell me that you forgot about me the second you left me on the beach.
Tell me that I'm never gonna see you again and that you were lying.
Tell me to leave you alone.
Tell me that you've had your fun with me and you're done with me.
Tell me the truth.
Tell me what i need to hear.
Tell me u hate me so I can move on.

I've had boyfriends.
I've had meaningless rebound flings.
But no matter what I do I can't move on from u.
I can't forget about u like I wish I could.

I hate the way you're always on my mind.
I hate the fact that every time I meet a guy I automatically compare him to you.
I hate that I want you so much that it makes me desperate to find a way.
I hate knowing that I would give you anything and everything you asked for even though you don't give a damn about me.
I hate how you make me feel every time you say goodbye.
I hate what you've done to me.

Tell me u hate me because I hate the things u do.
But I love YOU.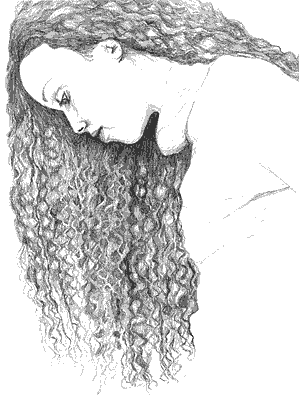 © Andrea S., Oakhurst, CA