Intuition
April 16, 2010
There's an endless pit where the butterflies should be.
My heart skips a beat because of what I see.
You, with your hazel eyes looking at me.
I want those eyes to catch my gaze rather than looking at my body.
I would rather have a warm embrace than our clothes on the floor.
I wish for something more...

You are ready to see the world. I'm stuck in my town.
You say you want to see me and look down.
I want to believe there is more than this.
But truth be told, we use each other to try to find bliss.
You fill my thoughts, my hopes, my dreams, but this is futile
Because you will not walk an inch when I will walk the mile.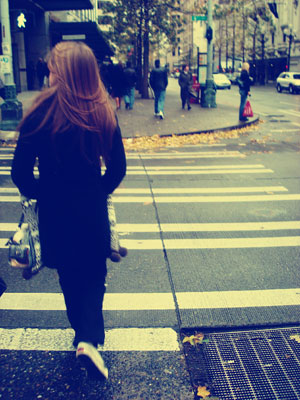 © Adria O., Edgewood, WA