Brick Walls
April 10, 2010
We spend our whole lives building walls.
We put them together, brick by brick,
to hide our true selves
We paint each brick,
manipulating the colors each week
Changing to the shade others would like to see.
Altering our opinions
to what they want to hear,
Because we don't want to
take a risk and disagree

Well, sooner or later
the bricks start to stick
They become part of you,
slowly suffocating your skin
so that all you are
is what you aren't.
You lose who you are
to what you've become.
And soon,
nothing seems to matter but the color of each brick.

You walk their walk, talk their talk,
put on their made-up masks
You imprison your heart,
your soul, your opinion
And what was once your freewill
becomes their will.
You become a living breathing robot.

Well, one day those bricks will start to loosen
and slowly begin to reveal the true you,
the you, even you, forgot existed.
One day someone will see the real you,
through a little whole
in your made-up brick wall
and you'll see how good it feels to be seen.
One day, I hope, you'll realize
the time you've wasted becoming someone else
and the moments you've lost,
building a box of bricks.
And one day, I pray, those bricks will start to peel,
slowly revealing the true you to the world
so you can change it,
brick by brick.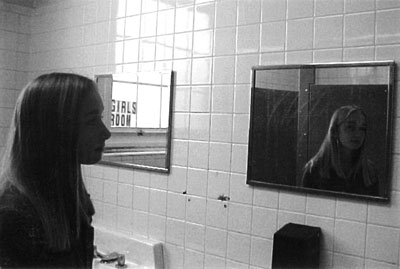 © Jill H., Pompton Plains, NJ