Yet Still I Love You
March 31, 2010
I love the sound,
the sound of your quiet smooth voice.
When I hear it,
my heart starts pounding.

You can do no good to me.
but I've fallen anyway.
To you I'm sure that I'm invisible
Yet still I love you from afar.

I love the way
you mess with your long, curly brown hair.
As I see you flip it,
I wish it was my hair in your hands.

You'll do nothing but hurt me,
though I can't help myself.
I mean nothing to you,
Yet still I love you.

I can't tell you how long it's been
since I first fell for you.
Too long ago for me to remember,
somehow I'm still hooked.

You're in my dreams,
Everywhere I look.
But I know I mean nothing to you.
Yet still I love you.

But for some reason
unknown to me
I'm still attached.
Thinking of you everywhere I go.

You have my interests,
I have yours
Could you give me a chance?
Probably not, yet still I love you.

You wear the same clothes everyday,
Sweatshirt and shorts.
I find it cute
Though you probably get annoyed with it.

Can you actually respect me?
No, you'll end up just using me.
Like it's happened in the past.
Yet still I love you.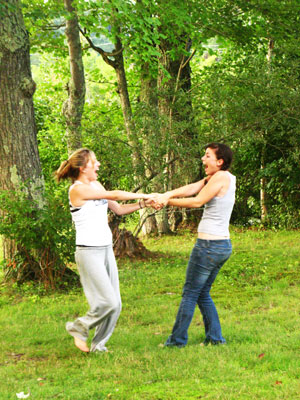 © Chantal C., Falls Church, VA