Six Loud Notes
March 29, 2010
They are the only things that listen to me. I am the only one who listens to them. Six loud notes with long legs and straight lines like me. Six who can be written in infinite ways. Six various sounds used by an artist. Anywhere in the world you can hear them, but no one understands their strength.

Their meaning is secret. They send lifelong messages subconsciously. They stretch and shrink and give words a new name and are quiet, loud, angry, and sad. They float around the sky but are untouchable. This is how they work.

Let one miss his time, they'd all fall from the sky like shooting stars, each with different colors. Work, work, work notes do as I listen. They sing.

When I am too sad and too lonely to keep working, when I am a snowflake on a mountain, it is then I turn to the notes. When there are no more words to write. Six who moved despite walls. Six who teach and do not forget to teach. Six whose only reason is to fight and fight.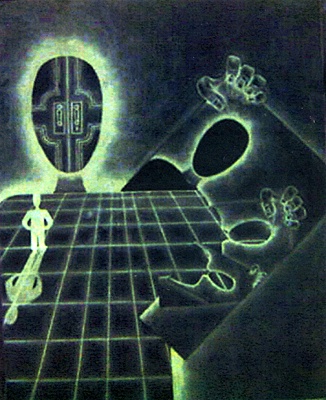 © Andrew P., Muleshoe , TX