Oh My Goodness.
March 23, 2010
Hey guess what!
She always says In a bubbly manner.
She responds the same as always with
Hi

She is known for being,
Random, spazzy, silly and outrageous.
But is that the real girl?
I think not.

She is covering those hidden feelings of,
Hatred, sadness, loneliness and fear.
Why does she do it?
To protect those she cares for.

She doesn't want to burden them,
Will the stress of her real life.
She has a fake image,
People love the fake her.

No one will ever know the real her,
Though her friendships,
Are based upon lies,
It's more than she's ever had.

Her friends will never know of,
Nights crying herself to sleep.
Her being punished for nothing.
Her horrible real life.

Will people ever notice,
When she doesn't talk about home,
Runs off alone, reappears red faced?
Or will she slip through the cracks?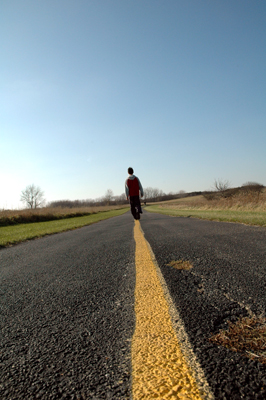 © Seita O., Palatine, IL