The Longing
March 22, 2010
The Cold War of Love

I first saw you standing there,
Jet eyes, silent breaths, breathtakingly unaware.
When I saw no emotion in those midnight eyes,
I felt the impulse and need to cry.

You didn't spare me a second glance.
You pierced my heart with a white hot lance.
While my loves blossoming had already begun,
My happy naïve days were done.

On that fateful night,
While the moon shone bright,
You uttered your name.
I feel we're very near the same.

I love you love you like no other.
When people look at us, I want them to think 'him and her'.
But alas it cannot be,
For I'm the one you'll never see.

Could I be wrong?
You and I could write our very own love song.
After our long hard love chase,
I met you at the end of the race.

Then you and I were hugging.
While everyone around was judging.
But this love is so pure and true.
And now my life's story is through.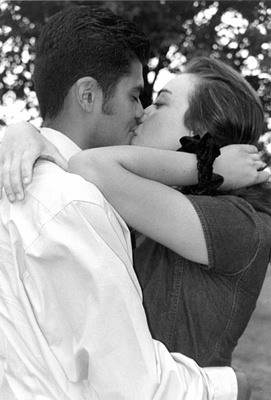 © Yaniris M., Boston, MA