Sunshine
March 20, 2010
Thank you sunshine
For all the things you have given me
From your light that's pure
To your warmth that heals
To the food you have grown for us.

Nothing compares
To the way you shine
Through a diamond
Or through the sky.

Nothing warms better
Than your loving rays
Not a hearty fireplace
Or hot tomato soup.

Thank you sunshine
For lighting up my path
On such a dark, confusing road
You help me to the only place
That I can call home.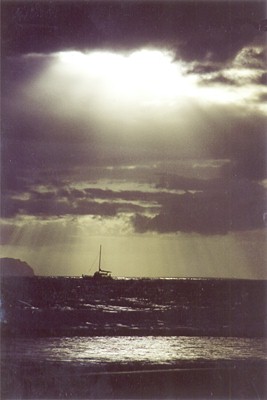 © lily H., Kekaha, HI