How Easy
March 26, 2010
So beautiful are the trees,
They color themselves bright.
How easy to appreciate the way they move.
Oh, how the wind moves our hair,
Swaying, calming touch so tender.
Oh how easy to think that i felt the breeze of life.
Juicy flow of liquid,
Trickling down my throat.
What a pure taste.
Tart and sweet.
Taste buds alive, beating as a heart.
How easy to taste the life we think we know.
For, one day, we find ourselves done feeling.
Over feeling, can no longer bear the words of the wind.
The fun is over.
Really, how easy it it to feel the love overflow out bodies.
It isn't.
Over and under we try but really,
We can't feel that deep with our eyes wide open.
Only closed, unconcious...
Can we easily feel life.
I wish it were easy.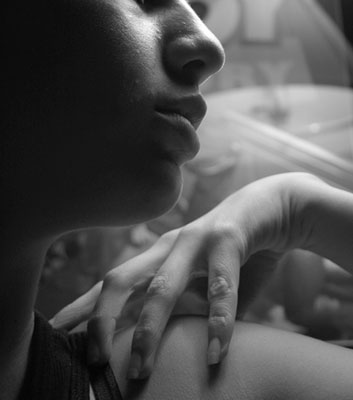 © Rebecca B., Santa Clara, CA