I AM...
March 26, 2010
I am from the closet which holds my identity in fabric forms
I am from the overplayed records stacked delicately, old and worn
I am from the books with flimsy covers that line my shelves, ripped and torn
I am from the house that holds my life's memories, with a secret tucked in each dusty corner
I am from the silent tiger lilies that bloom each birthday of mine;
The weeping willow tree whose long gone limbs I remember
As if they were my own.

I am from precisely sprinkled Christmas cookies and dark, dark eyes
From Jade and Lu jay [Mum and Gram]
From false facades and hurried kindness
And from stressed words they once spoke of;
Before they went on to shed the skin of their dramatics
The stressed words I speak of now.

I am from respectful teachings, to be who I am and no one else
And to sing to my own beat, to sing a song that makes for my happiness
I am from loud yet comforting family get togethers, where I find a new face each time
Cousins among cousins I've only yet to meet
I am from New York, HERE- in this hidden suburban town
From mixed letters and bittersweet mistakes
From jewels awaiting the day they shall sit and become rust
Locked around my neck, my arm, my finger- silver and gold against my pulse
I am from each trapped moment in time, framed to hang recklessly on bedroom walls.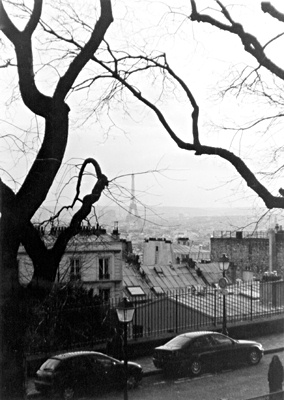 © Lena K., Marblehead, MA