Mommy
March 13, 2010
Mommy
I remember her smile, her laugh
The crinkle of her eyes when I'd do something funny
The way she would sing, the way her brown hair would glow in the sun

I remember the bright red lipstick she would wear
I'd stand there and watch her put it on
I'd say" mommy put some on me to
I want to be like you"
Then she smiled and put some on me
Kissing me on the cheek
And we'd both stand in the mirror posing, we were models,
We go to the park and she pushes me on the swing
I'd say" push me higher, higher I want to touch the sky"
We'd go home and she would tuck me in
And kiss me on my forehead
Those were the happy memories before mommy turned ill
Before the doctor came out of the swinging doors
Before daddy started to sob
I was a child then and I didn't know what was going on
I didn't know… that mommy had passed
I remember going home with daddy and asking him" when is mommy coming home'?
I didn't understand and daddy said "mommy's gone"
Then suddenly it was mommy funeral.
I cried and cried all my tears that day
Ever since then I haven't cried
People say crying it heals the soul,But does it really?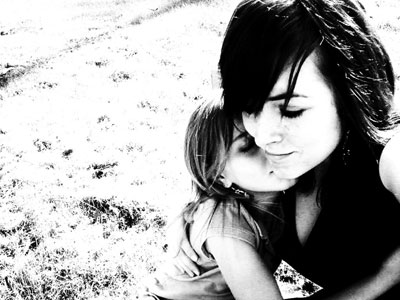 © Anna K., Portland, OR