My and My
March 17, 2010
Me and my girl,
we traveled the world,
we didnt know-
exatly where we would go,
but anywhere will do baby,
as long as im with you baby.

I'll be her man
the best that i can,
to me she's my sky,
i see the world in her eyes.
I'll be with you near and far baby.
wherever you are baby.

I knew from the start,
to open my heart,
and keep an open mind
because your one of a kind.
i mean that in the best way sweetie.
im hoping you stay sweetie.

Me and my lady,
i hope one day maybe,
we can get married,
and i know time may vary,
but i dont know what id do baby,
if i was to lose you baby.

With my baby,
you get what you see,
and i see my life with her,
through trouble and strife with her,
im so in love with you baby,
and you know its true baby.

baby do you understand?
when you hold my hand,
it gives me a high,
i get all these butterflies.
you are so beautiful too baby,
i love to look at you baby.

i know baby girl,
i travel the world,
but you dont think i dont care
because sometimes im not there,
i love how you dont assume honey.
your worth more then my money.

I want a true girl who feels,
who's straight up and real,
someone that i could love,
and i got all the above.
im so lucky it sad baby,
im so in love that its bad baby.

My beautiful love,
one that i think of,
you said it would be-
forever just you and me,
and i will never leave you baby.
i'll never decieve you baby.

Me and my girl,
we travel the world,
we never know
exactly where we will go,
but anywhere will do baby,
as long as im with you baby.
My everything.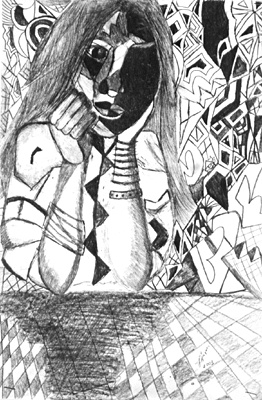 © Joy H., Kannapolis, NC