Question
March 6, 2010
Sometimes I question whether I'll
Die with a pen in my hand because
Truth be told
I must write the truth and as I lay here
Dear God,
Am I dead?
Amen
Pray to the ceiling since it's hard to see past
Wooden walls and clouded textures
Falling back into my memory
Wondering if tomorrow will come
I'm only sixteen and you wouldn't believe
All the things I've seen.
This world is perverted
As the old man down the street
Takes a peek at my twelve year old neighbor,
That could have been me.
But all I do is watch and question
What am I doing here?
Amen
Am I dead?
Dear God,
Since roses have thorns and I've kissed them gingerly
Ink feels as thick as blood
Dripping
Words on paper.
Sometimes I question if I'll die
With a pen in my hand
And now I know.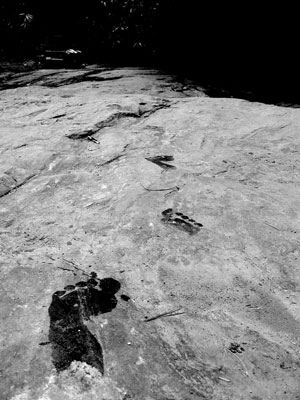 © Michelle B., Blairsville, GA