The Dead Man and the Journal
March 10, 2010
The pages in my journal gently weep...
My tears roll down my stone cold cheeks

I have my hands on yours,

you're so cold,


i dreamt about meeting you all my life.

i wondered, Were you real?

I'm standing here, the words trapped in my throat.

You are beautiful.

Can you hear my heartbeat?

The words on the pages of my journal are unscripted memories lost I translation,

i felt you near me ; now you're so far away.

Gone, forever

...in lust and lies

Can you forgive me?

For the lies I bounded you with? The pain I caused?
Now I'm hre,
Achild growing within me

All I could do is swallow my pride....

the pages in my journal are blank and silent

As I step away from the dead man who loved me...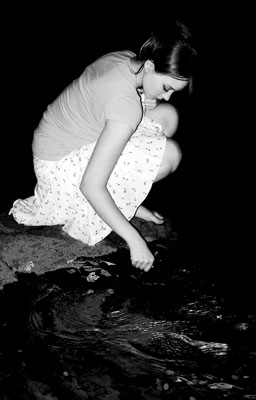 © Michelle B., Blairsville, GA