Not A Fading Memory
March 10, 2010
Many days that pass go on
without doubt
stars rain inside of the clouds.
Fogging days that mark my soul
leaving my spirit all alone.

The days go dark
if I only could be with you
once again
like you touched me
in those two nights
of making love
but why did I make it so
it could've been about just sex

But than I fell for you
once you placed your lips
upon mine'
dear darling
why cant I just see
that you are no good for me
Just quit being nice to me
and tell me no more

But I can't do that
because I'm falling
in love with you
I want you to
touch me again,
have you touch my lips
the way you felt
that strange kiss
brought me to this

How can I think of it
as a one stand when
I dared let you come in
you have a different scent
than everyone else
it is of somethin musky and spicy
I cannot make of the scent

Everytime I see you
I just want to be close
the way we were in those
two nights
Why does it have to be this way
I can't stop thinking about you,
I wish I could say your name but
you said to never
speak of this ever again
nor write it down


That night we crossed the field
holding hands
Why can't I just let this go
it runs through my head
over and over once again
It drives me insane,
writing everything down
in words of poetry
but nothing can compare
to your beautiful skin and touvch
your black hair
I dont care if you change

But I need you why oh why dont
i JUST LET YOU GO?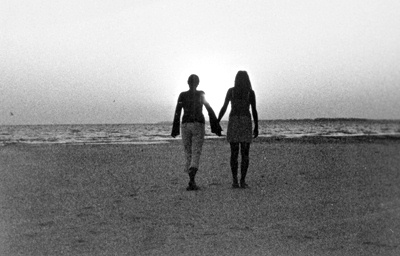 © Kim B., Marblehead, MA