Imaginary Friend
March 5, 2010
Imaginary friend,
go away now.
Imaginary friend,
come back and play now.
What do you say, today we play a different game?
How can you do something, when we just agreed to nothing?
For nothing.

Imaginary friend,
why do you bring me so much pain,
but the only smile I get all day?
Why are you so uninteresting,
but only when I'm not listening?
I'm still not comprehending the words you cramed in my mouth,
never to come out.

Imaginary friend,
why are you here forever if your only word is never?
Your taunting actions are just as deliberate as what was never done.
Your so very clever.

If you flash a mirror in my face,
I won't see anything but what I've erased.
Shine a mirror in my face and teach me to see something other than my reflection.

You don't know if I will win this race, but we both know I'm definitely not keeping pace.

Imaginary friend,
has it been so long?
This is so wrong.
Go away,
but please, never leave,
we can get lonely together.
Imaginary friend,
won't you listen to me and just let me be?

But I repeat,
never leave,
because I can never be if your insane atmosphere isn't here to swallow me.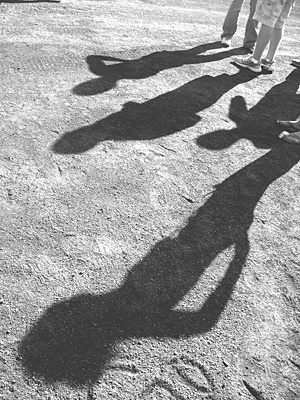 © Trella R., Mountain Lakes, NJ