Reminiscence
March 5, 2010
As cloudy water ebbs and flows
The sky seems ready to cry
I always become so cold
In reminiscence of days gone by
Those bright laughs and smiles
Are eerily empty now
Hopelessly drowned in denial
My will broken, I bow
To those that ascended
Heights I can never reach
Often broken,often mended
I'm too jaded to preach
I can't be a saint
Can't forgive or forget
The memories of the pain
Leave no room for regret
I am imprisoned by guilt
Unable to let go
With helplessness I'm filled
And it only seems to grow
If fairytales came true
I wouldn't be stuck here would I?
I only wish I knew
A way to make invsible tears dry
If masks were forever
Could I let mine crack?
Freedom's a futile endeavour
When I've already lost track
Of my truant emotions
Nothing left, but a shell of fury
Rest all paid up in cruel extortions
All drained out like puree
Nothing I've left to give
Nothing I've left to feel
It seems I only live
To quietly kneel
At the feet of destiny
Always beaten, always scarred
Relinquishing control completely
Time has left the innocence marr'd
My past is best forgotten
Future an unsure sea
Good times outweighed by rotten
The present is ever bleak
Yet! I am still a dreamer
Hopeless though it may seem
I am still a naive believer
That my dreams will set me free.
Relentless optimist.
Waiting for better times.
Finding a short time bliss
In the world of kiddish rhymes.
As if writing it would make it better
It doesn't change anything
The monster 'neath the bed wouldn't be deterred
Nobody's listening
Memories of long gone days
Some make me smile
Friends, fun and play
Made me feel like a child
Perhaps they will come again
In a life yet to be lived
Perhaps freedom will be gained
Maybe time will heal the rift
As I huddle in the dark
Shivering in fear
Let light rout the dark
Dreams make it easier to bear
Up to expectations and trials
Each day I live is a triumph
Alternating acceptance and denial
I shall live this life
So let me live my foolish hopes
Let me be happy for a while
As I lessen my cold
With reminiscence of days gone by......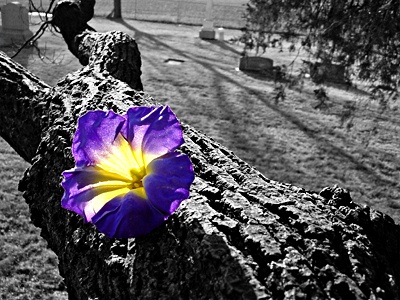 © Greg K., New Lenox, IL