Home and Away
March 3, 2010
I always took it for granted
That you and I would end up back here,
But with the gravel under my feet,
I find that the road back isn't as clear.

I was sitting on the porch steps,
Hidden under the stars, in plain sight,
I thought I knew the way back,
But I took a left and should have gone right.

I thought you were my ground,
Sometime solid to always fall back on,
But you were lighter than spring air,
And when I turned around you were gone.

I was standing on the corner,
And I couldn't find my street or turn,
Under the greying sky and setting sun,
There were some tears shed, some lessons learnt.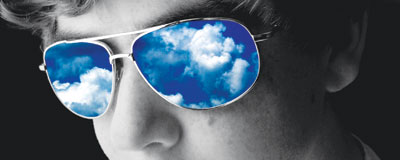 © Joseph B., Mesquite, TX