Shattered. Lost. Careless.
March 2, 2010
Shattered. Lost. Careless.

I Hate Always Having You Keeping Me From Loving
You Took All Emotions And Feelings From Me
Now I Can't Reach Out Because I Don't Want To Get Hurt
I Have So Many Wounds
There's Too Much Drama That Has Happened Over Eleven Months
It Won't Heal.
How Do I Learn To Love And Feel Again After What You Did
I Was Always There For You
When You Cried, Slept, Worried, Everything
But I Guess It Was Never Good Enough
No Matter What I Did No Matter How Hard I Tried
I Was Never Enough
I'm Bound By You
I Can No Longer Love Because You Ripped That Out Of Me
I Can Never Forget What You Did To Me
You Deny It All
How Can You?
You Promised Forever
You Promised Me So Much
I Guess Was Just A Idiotic Fool To Think That You Cared
I Gave You Everything
I Got Nothing In Return
Nothing But Pain, Numbness, Destruction…
You Shattered My World Entirely.
I Can't Believe How Much One Person Can Shatter Anthers World So Much
All The Lies You Told Me All The Time
Where Were For Me?
When I Was Crying.
When I Was Scared And Worried
Were You Next To Me?
No You Were Out With Her.
And Then You Blamed Me For Not Being There For Me
Every time You Were Scared I Was Gona Leave
You'd Say You Loved Me
Id Believe You Because I Thought You'd Change
I Guess I Was Wrong
You Never Changed
You Kept Getting Worse
No Matter What
You Gave Me Your Word
So Many Times That You'd Change
Every time You Back On It
I Was Never Good Enough
Now You That You Took Everything
Everything I Stand For.
Everything I Felt.
Everything I Hoped For.
Everything I Wished For.
Everything Joy's In My Life.
You Left Me Crying Bloody Murder
You Left Me For Her
You Left Me On The Floor Crying So Hard I Was Seziuring,
You Just Laughed And Walked Away
And Now What Do I Feel
I Feel Nothing
I Feel Pain
I Feel Numbness
I Feel Depression
I Feel Hate
I'm Shattered. I'm Lost. I'm Carless.
It's All Your Fault.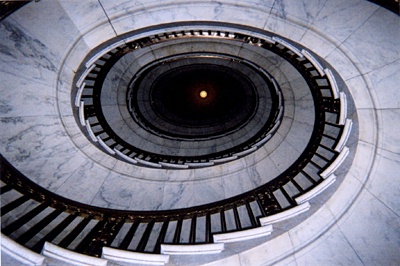 © Kyle T., St. Joseph, MO