Burned Tree
March 1, 2010
It is like a beautiful rose,
lovely to look at,
but can prickle your fingers.

I think I want to be a burned tree,
all alone in an area, like a corpse,
who doesn't need anyone or anything.

To be able to watch life pass by,
and not feel the emotions
of the living.
Not need to depend on others,
to water me and to love me
only to take my fruits at the end.

I'd rather be hated
and cut down by man
than to be beautiful and many colors,
and attract many things and to be
spoiled only to be used and killed
by human feelings.

I'd rather be black and ashy,
than to be purple, red, or silky white.
Life is too hard for me to like,
so I want to be a burned tree.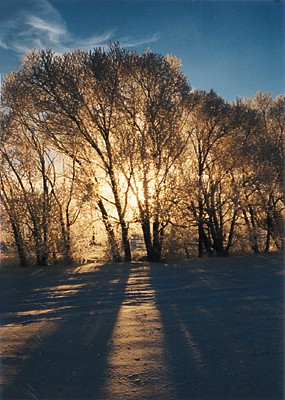 © Kyle G., Badger, MN