Role Model
MAG
February 24, 2010
You're the oldest, watch what you say,
Set good examples,
They just want to be like you.
But how?
I may be the oldest of your children but I feel like the youngest.
How do they want to be like me
When I don't even know who me is?
They just do.
So be a big good sister,
sweet and kind,
And by the way
You'll figure out what traits make you.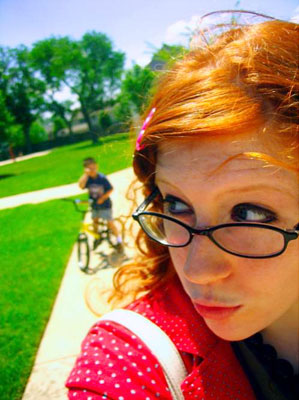 © Callie B., Mechanicsville, VA