The Culture in Us.
February 23, 2010
What exactly is culture?
Is it the religion that you believe, or is it your race?
Is it the people you look up to, or the experiences you create?
Does it have to do with the family you have or the choices you face?
Or is it simply the songs that you sing "Oh amazing grace."
When it comes down to it culture can be none or all of these.
In actuality its comes down to the choices you make and the truths you believe.
In my own preference culture is my life and how I chose to live it.
Whether it's making mistakes or trying to find forgiveness.
My culture is my family, friends, and how I view god.
If people are real to me, or do I see them through their façade.
My culture is all the people I care about, and the love within me
And the music I'm into, whether it's "pac" or "biggie"
My culture is the thoughts I make about the life I choose,
Am i paving a path or just stumbling through?
Is my culture my race, can't forget that I'm Asian
and I remember to express it on every occasion.
Some will hate me for it, life's like that forever.
It don't bother me, chink, nip, good, you can call me whatever.
My culture is strange, but I'm proud of who I be
Overly Hyperactive Obnoxious, you better that that's me.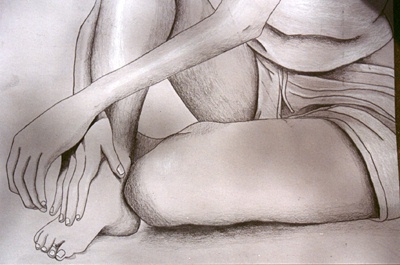 © Rebecca W., Kannapolis, MD