Spring's Race
February 21, 2010
droplets racing across
your windshield,
you want to cheer
them on
but they go too fast
for you to pick your winner.
this miracle
is the first sign
Spring has shown
to say "I'm coming,
just you wait."
the drops are warm and perfect,
the air is cool,
no longer unbearably cold
no more frigid winds
cutting through your coat
reaching in and nipping
at your very bones.
The droplets
race across your windshield
showing Winter
its end will come
soon.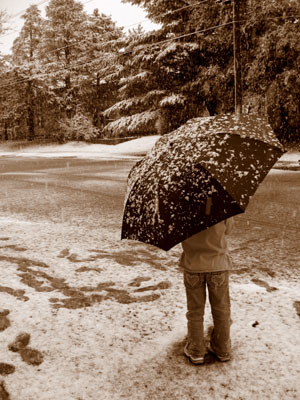 © Hui Y., Potsdam, NY