Front Garden
February 20, 2010
The streetlights flouresce, my window distorts their halos.
Casting the shadows on that one tree that mocked me with evil faces in its branches, in the nighttimes of my childhood.

A man crosses the street at one in the morning- his gait sloppy and his limbs numb with alcohol.
He might have seen me watching but I can't be sure. Like the unloved child of a king and queen I watch, melancholic, from my tower.

The naked tree shivers, frost sleeps upon the roof of my father's car.
My mother's shadow yawns as key meets lock; awoken by the porch-lights, it is long past its bedtime. She tiptoes into the house, I know where she has been.

The world is as one in the night; daytime strangers melt into one another. Houses into concrete into tarmac into crab-apple-trees.
The sky regresses to its pitch-black begginings, and I regress to a frightened child.
One day it will light up when planets flux and stars burst, though I may never grow up.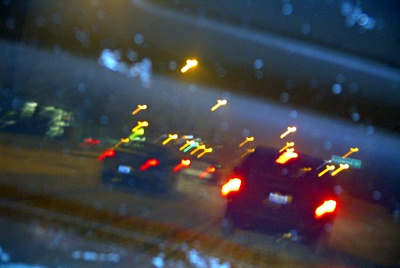 © Mariam S., Schaumburg, IL