My Special Friend
February 11, 2010
I am in my room, dragging Barney around with me,
The purple and green dinosaur is my friend.
I talk to him,
And I hug him.
His sister is with us too;
Baby Bop just can't get left behind.
Because of her, I have my blanket.
Although I am like her in many ways,
I am also different.
I am not a dinosaur,
Nor am I green.

My eyes are transfixed on the television whenever they are on.
I secretly wish that I could be with them,
Singing songs,
Making crafts,
Holding hands,
And hugging.
As I grow older, my feelings never waiver
As I always keep my blanket near.
Even though my two favorite dinosaurs are gone,
The memories are buried deep within the confines of my special blanket.

Now I'm clutching my blanket
As if it were a part of me.
I watch television with it,
I cry wit hit,
I cuddle with it,
It keeps me warm.
This blanket is my security.
It knows my secrets,
My desires,
My flaws,
My insecurities,
My worries,
My dreams,
And my nightmares.
My special blanket knows
Every
Single
Thing
About me.

Now I see,
Just how much my special blanket means to me.
It is the only thing I trust,
It never lets me down,
It makes me feel safe,
And it always seems to have a cure.
It has been washed so many times,
Yet still is ever so soft and fuzzy.
This blanket is my lifeline,
It is my other half.
Although it may seem childish,
I will never give it up,
Because just when my world
Appears to be crumbling all around me,
My very special blanket
Envelops itself around me,
And comes to rescue me.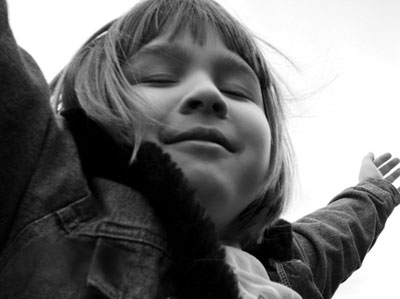 © Morgan C., Fridley, MN