I'll Miss You
February 4, 2010
When they told me I had one week to live,
that this disease was eating me away,
that there was nothing else that they could do,
I didn't think of a vacation.
I didn't think of Disney world
or think of meeting someone famous.
I didn't even think of traveling the world until the last minute.
No.
I thought of you.
The look on your face after I told you what was wrong with me
the tears that appeared on your cheeks when you heard of the time that I had left
what came to mind that second was something beautiful, but also sad.
I wanted to just be with you!
to my last struggling breath of air, I wanted you to comfort me
to lead me into that other place.
and though im sad beyond words that my life here is done,
I have an aura of happiness,
knowing that my last breath,
my last smell,
my last sight,
my last touch,
will be of you.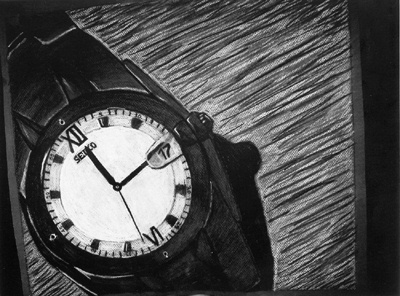 © Rachel U., Danbury, CT