number 2
February 3, 2010
I begin with failure, per usual
Because you still held my heart in your hands.
Then you smashed it and left me there
On the ground and couldn't give a d--n

May first is less than three months away
And I've felt like I moved on
But your smile made it clear to me that I'll never be over you
I just keep breaking hearts because I'm trying to fill
The whole that you left

I kept everything you've given me
From the CD to the t shirt of my favorite bands
I have the ticket stubs from every movie we saw
And I can't think of any time when I'm not thinking of you

The pictures lay torn though,
Because I can't stand to see us together
Or the way you made me smile
Because I know you never cared

And I'm afraid to try and move on again
Because its failed every time
I just end up missing you more
And hating myself
For still loving you.

Its really just a fear I have
Of moving on and being hurt.
You've caused me so much pain that I don't think I could do it again.
I've turned to stone.
They'll use me as they please.
And I'll just let them,
Hoping you'll realize how much that I really need you.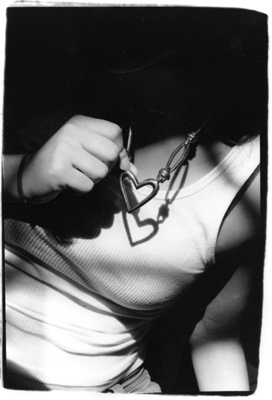 © Julia R., Bethesda, MD