Walking In My Shoes
February 8, 2010
I wish you could walk in my shoes for a day;
flooded with thoughts of you and the things you say.
How easily your walls seem to be broken;
with such little effort in one conversation.
As your heart cries out for me to stay;
your head reminds you of the promise you made.

Images haunt your memory as the days go by;
singing in your car and laughing so hard we cried.
"Baby are you down, down, down,"
because its just me and you in the crowd.
Those were the days I felt like I could fly.
Invincible together in this world, you and I.

Why should I run and give up the fight?
I have more reasons to stay than there are stars at night.
I'll be your best friend 'till the end of time;
though I know one day I'll get to call you mine.
Believing in miracles is a God given right,
and this miracle I could never let out of my sight.

Don't stop believing in miracles, I pray...
and take a walk in my shoes for the day.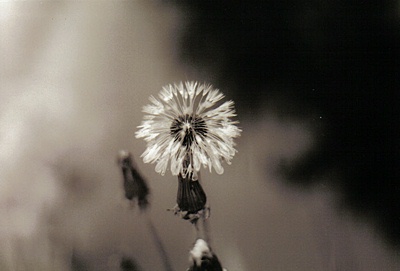 © Sarah S., Poland Spring, ME