Dreams
February 15, 2010
Under the city, lies a heart made of sound.
But humans hold it earth bound.
Like straps of hope holding it down,
As we fly and sore,
Leaving the city under each beat of our wings.
As we reach for the sky.
Leaving it to die.
Only to watch another of our kind.
Reach altitudes beyond the human mind.
As they fly forward and faster with each tick of time.
Over new places and spaces unseen by eyes.
Oceans like deserts with its life under ground.
But life screams unkind words from mouths.
As our ears hear no sounds.
But our eyes see new towns and bounds.
Only to be broken when the cycle repeats,
And recheats our senses.
And slips through another old clock like a shadow,
Spirits of shadows and shadows of spirits,
Reaching up to us though our wings beat faster,
As the earth pulls us down.
And the bounds reach around and slip us down,
Into our city to drown.
Under our hopes and dreams cast down, by us in our haste.
As we waste once again what's once ours.
Only hours before.
Hours that seems like day,
And days that only make up miles.
Over our trails of cast-over piles of smiles.
That now creates trials for our hopes.
That stands before the jury of popes.
As minds are kept from venturing off.
Into the land of dreams.
Like towns children broken out of the seams.
We break-out like untamed beasts.
Before the zoo keeper and his tools of torture.
Catch us in our sleeps among the peaks.
Please we plea behind our tease.
We command our minds into new directions.
So don't reprimand the dreams of the next generations.
And don't tell us the sky is the limit.
Because there are footprints on the moon.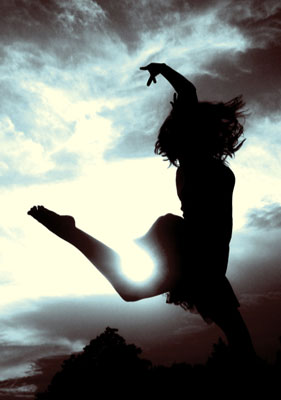 © Martha V., Morton Grove, IL