Flying, up.
February 15, 2010
Up

Here we go again, soles hitting the pavement, hitting it hard
We running from the people, running from the start

Childhood was supposed to be 'bout "Kool-Aid"
Sunny afternoons and grass stains
The laughter the chatter the pitter the patter
Simplicity in its untouchable form
Sweet bliss

And where is the happiness?
That swooping feeling
That familiar flying
Up, up, into the air
No one to hurt you for
Who you are
No one to tell you
Who you are

You were free for that moment
The ten minutes on the playground
Childhood is calling.

Would have been better, I say
Would have been normal, they say

But no, they just had to come
Running became natural,
Jumping became instinct.
Would have felt almost as nice as flying

Up, up into the air
The rusty swing
Launches you up
Whoosh and up
You touch the sky
You smile and suddenly are crying

Were we made for the ground?
Or to realize the sky's the limit?

The racist slur, the angry blur
The swing going up and up, here goes the jump
Swing groans, almost as though sighing for its astronaut's leave




We running again, running from the start
Here we go again, "souls" pounding the pavement, hitting it hard.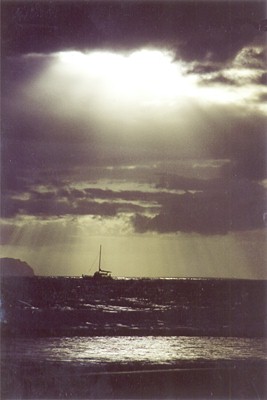 © lily H., Kekaha, HI