When I'm with You
February 13, 2010
When you're there, my strength is the strongest.
While you're home, my hopes are the biggest.
If You're away, my love is the fondest.
Even when you aren't in view, my love will remain true.
You are my hopes, my dreams, my smile.
Even if I Can't see you for a while.
When you're here, my smile is the widest.
While you're holding me, my heart is the fullest.
If you're in sight, my spirts are the highest.
When yourhand touches mine, my happiness can't help but shine.
When your leaving, my dreams are the farthest.
While you're going, my tears are the fastest.
If you're gone, my joy is the hardest.
Seeing you go, is the saddest thing I go through,
But I just keep dreaming of days with you.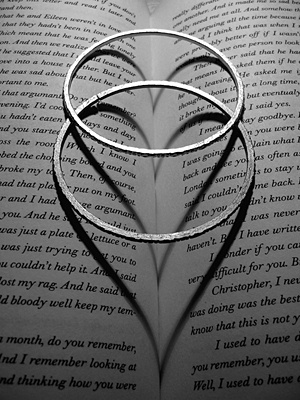 © Julia K., Old Tappan, NJ