Sound the alarm
February 3, 2010
So sound the alarm, for my desperate endeavor.
You played unfair so fake, this whole time you were so clever.
This whole time my vulnerability took me in a corkscrew.
Only to define a dole time, seeing in black and white.
If lifes a novel then this I'm in chapter 15,
so can't our ghost of the past just cleanse the unclean?
All I can do now is avoid one thing, the brain stew
you've cause me, chaos and turmoil.
The only thing I truely know is,
I'd teer this place down to the ground for you...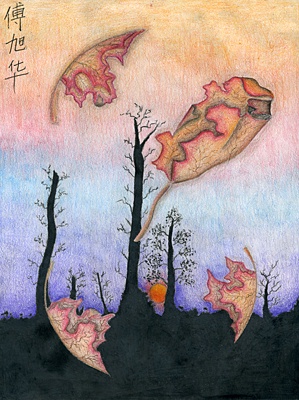 © Becky F., Sacramento, CA