The Secret Life of Bees
February 2, 2010
Deep inside a nest built beneath an ancient arbor,
The queen bee drones, and feasts
upon the labors of her brood.

Her workers hold dominion over the whole flower patch,
Observe one now: it quivers
in the air just above a rose.

The swarm is a mindless body without its queen.
That is the appearance it gives,
But it has a mind, a cruel consciousness, preparing for a coup.

For the queen is old, and she cannot meet the demands of the tribe,
They disdain the eggs she produces,
So they raise a new queen for the role.

She is fed the choicest honey, stolen from the royal table,
And hidden in plain sight amongst the rows
Of the honeycomb she grows undisturbed.

When least expected, she scratches and breaks her way free of the cocoon,
But not alone, no! She and her five sisters
fight for the right to the kingdom.

Their battle is a furious mess of wings and legs splayed and spliced in a great pile,
When at last a victor emerges from the pile of bodies
she rushes to the royal chamber, to sate the last of her blood-thirst.

The old queen is a dead-mass, and the young queen ascends the throne,
The hive cheers and raves3
with the terrible fury of the single mind.

Outside the hive, there is no evidence of the bloodshed,
The kingdom is still intact; the bees
will still harvest nectar from the flowers.

Within that dominion, little will have changed,
Observe them, the busy workers
going about the hour's ordinance.

The vicious cycle of the kingdom will continue, in this hive and elsewhere,
Built upon a mound of corpses—
The forgotten casualties of a glorious march of life.

Wearing a shroud of peace and regularity
To deceive the honest observers,
The whole garden is chaos.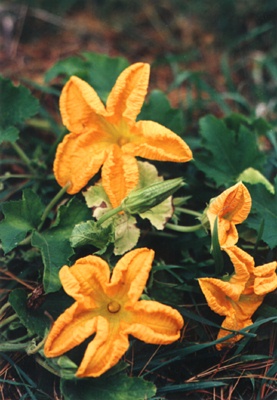 © Allison S., Eau Claire, WI