Faded Innocence
February 1, 2010
Step by step, I'll finish what I started.
I won't run away any more.
No more running, no more hiding.
Time to face what I left behind.

Ghosts cross my path.
Ghosts of yesterday.
Running past me in pig tails and yellow flats.
Skipping past me with such innocence.

They fade.
Another agonizing step toward my past.
The one I have succeeded to block out of my eternal memory.
Lifting my hand to hold onto air, only to put my hands on my knees to catch myself.

For no one is here to catch me now.
No one is left to hold me.
Been letting go of this for far too long and holding on to what I have now.
This is where my innocence faded...

I knock.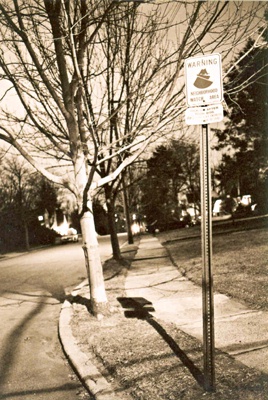 © Samantha G., W. Orange, NJ