My Life, My Love, My Hate, My Demons
January 31, 2010
My life is confusing,
A tangled web of lies.
Hardly a day goes by that I'm not losing,
Or hiding from Satans' guys.

The drama of the day,
The silence of the night.
Restlessly upon my pillow I lay,
From the hatred's blistering light.

My inner demons call to me,
They are yelling out my name.
They make me everything I hate to be,
They enjoy their torturous game.

I sit upon the window sill,
Staring at the rain.
My demons tell me "just take the pill,
It will end all your pain".

I reach for the bottle,
And unscrew the cap.
My heart beats full throttle,
As I slip into my nap.

I awake to his voice,
That sweet, deep tone.
I hear him cry and say things about my choice,
Yet he says he won't leave me alone.

I slowly come to reality,
And look into his lovely blue-green eyes
I notice how much he means to me,
Even through all the lies.

It hits me hard in my chest,
How much he truly means to my life.
I welcome in this mysterious guest,
Causing this love no strife.

He grabs my hand when he sees I'm alive,
Leans down and kissed my lips.
My heart beats like bees in a bee hive,
I grab onto his hips.

He slowly pulls away,
And tells me to rest.
I notice things in the room slightly sway,
But in life, sight is never at its best.

I lie here thinking,
About how much I love him.
My demons are slowly sinking,
Back to their fire's ashy rim.

Then suddenly my eyes fogginess fades,
And I see he is the one being torn apart.
Life's not a game of Russian Roulette and Spades!!
I am slowly breaking his heart.

I hoarsely call out his name,
And he stares at me with eyes of care.
I feel rising anger and shame,
Yet the demons retreat back to their lair.

He walks over to me,
And asks what's wrong.
Where he is, is where I want to be,
And forever that's what I'll long.

I look into his eyes and say "I love you",
He smiles and replies "I love you too".
He calls me his baby, his boo,
Words so sweet I should be able to sue.

I've finally found love in my life of hate,
I love this boy who makes me smile.
My demons have retreated, I lock their gate,
They won't be back for a long while.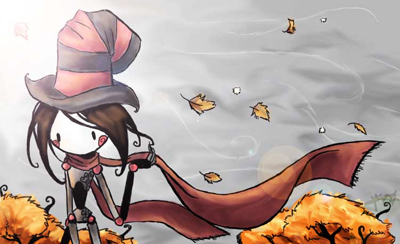 © Kirsten K., El Segundo, CA