As she slumbers
January 31, 2010
As she slumbers
I stop counting the numbers
The clock stops
And I swap.

I run
To find a gun,
Hard and smooth
It begins to soothe.

I turn to hide
Only to collide.
She looks at me
I count to three

I shoot hearing a bang
Only to feel a pang.
I look full of glee
To see

She is me
And I am free.
I sigh
And say goodbye.

Until the next night
When I will have to fight.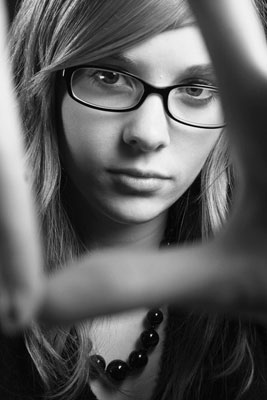 © Marina S., Vineyard Haven, MA