Let It Go
January 30, 2010
Hapless victims
Of your own self despise
I became one of them
I watched your monster rise.

Victimless monsters
Lying in wait.
Hiding away their true feelings
My hero came too late.

My hero was my willpower.
I will not fall apart.
No matter what you say to me
I will be the one to start,
Walking away.
Hey tears,
Why don't you come out to play?

You invoke the pain in me.
You bring out the ugly.
You could never take a no as a no.
So you used a low blow.

I don't have to make my reasons known.
I don't have to explain myself to you.
I don't feel that I wronging anyone
I don't feel that I love you too.

Just let it go.
Let it fly out the window.
Through your words
Let it fly like the birds..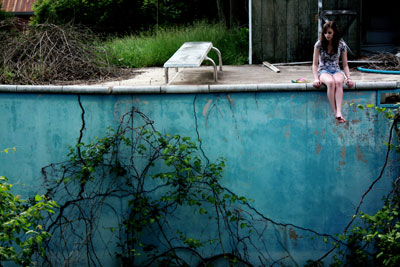 © Myra K.