Wings Of A Demon
January 30, 2010
Wings Of A Demon
Blacker than the Grim Reapers robe.
Stronger than a raging fire.
The blood in it's veins.
Marks it as a liar.
Flying through the false heavens below.
Meeting with the devil in a wicked dance.
Jumping off the ledge of death.
Willing to take a sacred chance.
Can the angels above see the agony?
The hurt reflecting in the soul?
They cannot move the future.
The events that are about to unfold.
The demons wings are red like blood.
His claws just as sharp as knives.
His heart broken and fading away,
the daggers that lay in his eyes.
Demons are living creatures too.
They feel the pain that we do.
So you better think twice,
and think of what they've been through.
They have souls within their body.
As black as they may be.
They are caged within a mind of doubt.
I wish them to be free.
Don't think that we are different.
The fact is we are all the same.
They look for freedom,
but we look for fame...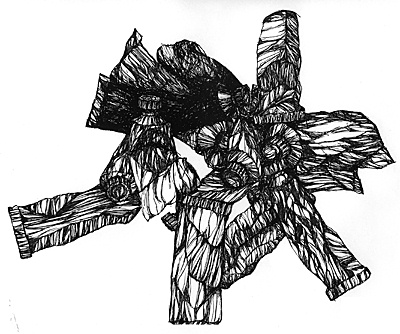 © Suzie L., Wyckoff, NJ