I am nothing
MAG
January 28, 2010
I am nothing
Feeling so much.
Drawing my arms around myself
Some sort of collapsing clutch on my numb skin.
Dreams lost in a rush of naiveté
Fell away and left me standing
Soaked through my shaking soul.
Pushing through the sunlight
Careful to keep the pink, raw hurt
Covered from the blaze
waiting to submerge again.
Left without words to explain again, your
Expectations collide before
I can prepare for the impact
And probing hands clasp my insecurity.
I must be wrong to feel
These tears on my skin.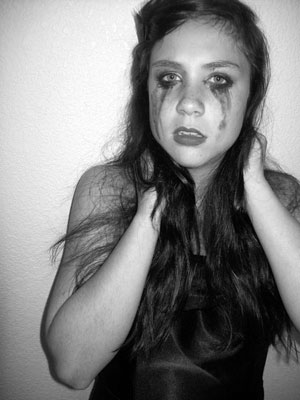 © Tiana D., Monument, CO