Fooled by the Worry
January 24, 2010
At night when the moon glows,
When everyone's asleep,
A deep sound,
The wolves' howls.

Near a farm,
The sheep are at rest.
The cows are in the barn.
The chickens are in the coop.
The horses are wary.
They sense a presence,
A presence of a small wolf pack.
The horse fear of an attack.
They fear turning their backs.
They bundle together,
Shaking in fear.
For all the horses,
Life is so very dear.
They can hear it in their ears.
Bodies swiftly moving throw the corn crops.
1, 2, 3...
It became black.
It was just a dream,
By the farmer,
Who likes to eat cream.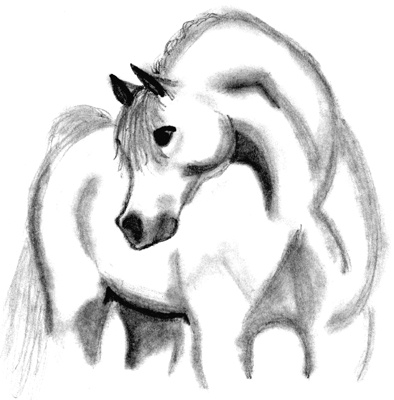 © Sarah G., Esperance, NY